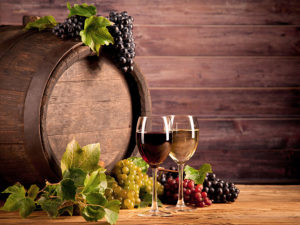 Maak van uw eindejaar een succes met het wijnpakket van '79.
Voor de 2de maal organiseren de mannen van '79 een wijnverkoop. Ook dit jaar schenken we een deel van de opbrengst aan de Kinderdag Athur Dewit !
Stel zelf je pakket samen.
Wil je witte of rode wijn ? Wil je beiden ?
Wil je bubbels ? Aan jou de keuze!
Wil je het cadeau doen, we verpakken het voor je!
De bestelling is enkel geldig als de betaling is voldaan voor 6 december 2021.
Op zaterdag 11 december kan u het pakket komen afhalen vanaf 12u bij J&J drinks te haasrode ( Blandenstraat 171, 3053 Haasrode )
of kan het bij u thuis bezorgd worden.
DOMAINE GUENAULT "SAUVIGNON DE TOURAINE" €9,30
Frankrijk – Loire
Frisse witte wijn met een intense smaakervaring!
SEMELE – BODEGAS MONTEBACO €13,30
Spanje – Ribera del Duero D.O.
Krachtige, maar ronde en zachte rode wijn van Tinta Fina en Merlot
CAVA MARQUES de CHIVE €10,30
Spanje – Cava D.O.
Een volle aanzet, een fruitig pallet en een steeds aanwezige frisheid, maken van deze Cava een echte all-rounder.